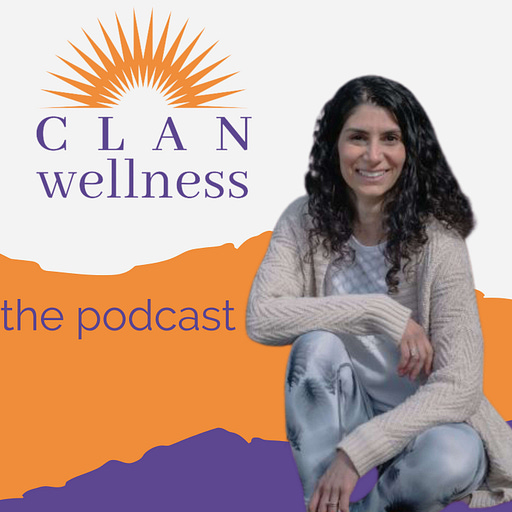 Oct 4, 2021 • 31M
Moving into Autumn with Ayurveda
Clan Wellness the podcast is brought to you by Virginie Ferguson, stress-management specialist and yoga teacher on a quest to demystify natural living, and wellbeing in a way that is approachable and inclusive. More on the website clanwellness.com!
Moving into Autumn with the support and practices of Ayurveda, the ancient sister science of yoga, with Kerry McKay of Deeper Yoga.
Kerry is a Holistic Health Coach, yoga teacher and polarity therapist who uses Ayurveda to create a healthy mind and body, all year long.
In this episode, we cover:
~ 4 min- The 3 doshas: the 3 qualities of Ayurveda. The VATA quality and how it manifests.
~ 6.45 min- Practices: oiling the skin with sesame seed oil and self-massage
~ 9 min- Grounding for the mind
~ 12.0 min- Diet- eating seasonally: warm food, adding fats, liquids
~16.45 min- Spices to create heat
~18.30 min- Preparing your food to calm the nervous system, soaking the food for digestion
~ 21.30 mi- Creating new habits
~ 25 min- Drinks!
Links
Autumn Drinks tipsheet
https://sunny-creator-5363.ck.page/49f7182f8a
Get Juicy course
https://www.deeperyoga.uk/getjuicy/
Kerry's Thrive Community Facebook group https://www.facebook.com/groups/2309545162678825/?ref=share